Travel Center of America, Sapp Bros. and Coffee Cup Fuel Stops are "Banding Together" to benefit St. Christopher Fund and help drivers in need!
Learn More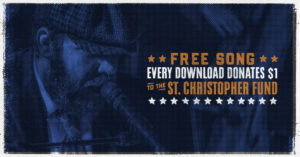 To raise awareness about the importance of trucker health, Progressive teams up with St. Christopher Fund to raise money for truckers who have financial needs due to current medical problems. The song is FREE. SCF gets $1 per download. Download your song today!
Download Here

During Truck Driver Appreciation Month, play Rig on the Road to benefit SCF and your chance to win $2,500!
Play Here
Gather Materials
Click here for a list of all the information we require to process your application.
Start Application
Click here to begin your application. Note that you must complete the application once started.
Wait For Approval
Once you've finished your application or sent it to us, that's it! We'll be in touch.
"I am so grateful for this truckers fund! They are truly a blessing to me and saved me from being homeless. I thank this wonderful organization for all they have done and will urge all my trucking family to donate!"
"I don't know if you all realize what you truly do for people or not, but not only are you helping me and my kids during the worst time of our lives, you've shown me that they're still good people in this world and have given me a reason to believe again."
Wife of a Deceased Driver
"This fund helped us to save our home. We are so grateful and we thank you from the bottom of our hearts! May God bless St.Christopher Truckers Fund in abundance is our prayer. Thank you so much."
Driver With Heart Attacks
St. Christopher Fund Newsletter
Our monthly newsletter is a simple way to stay informed about SCF news, trucker news, and community updates. Past newsletters have covered topics such as recent donors or sponsors of SCF, free vaccines for truckers along with information on how to claim them, and information regarding our seasonal challenges such as Driving to Be Healthy.
We will never spam, and your information is always safe with us. You can opt-out at any time.