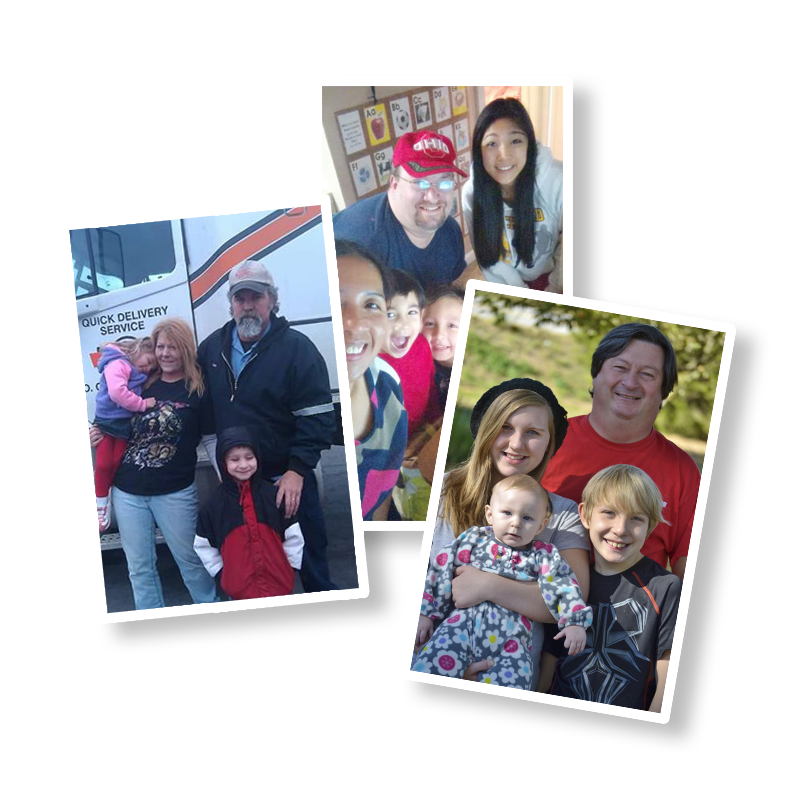 "Saving Lives & Families, One Driver at a Time"
Your donation goes directly to helping truckers and their families who need financial assistance. For more information on how we use donations, please read below!

"Again….there are not enough words to Thank You. I have not slept good in a long time wondering if we were going to be homeless next month because we couldn't pay the house payment. This will give us another month. The Good Lord has helped us this far so I'm holding on to my faith and praying. I will definitely mention St. Christopher Truckers Fund to everyone I know!!!"
THANK YOU FOR YOUR DONATION!
Real Drivers & Their Families!
"I am so grateful for this truckers fund! They are truly a blessing to me and saved me from being homeless. I thank this wonderful organization for all they have done and will urge all my trucking family to donate!"
Driver With Cancer
"I don't know if you all realize what you truly do for people or not, but not only are you helping me and my kids during the worst time of our lives, you've shown me that they're still good people in this world and have given me a reason to believe again."
Wife of a Deceased Driver
"This fund helped us to save our home. We are so grateful and we thank you from the bottom of our hearts! May God bless St.Christopher Truckers Fund in abundance is our prayer. Thank you so much."
Driver With Heart Attacks