Truck Driver Appreciation 2018 - Who's Your Hero?

Brenny Transportation is supporting truck drivers this #TruckDriverAppreciation2018 by supporting SCF and sharing the stories of truck driving heroes.  To see all the ways Brenny supports truckers and learn more about the Brenny Champions, you can visit their website HERE.
A Giving Heart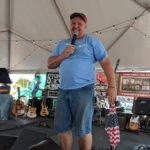 Scott Wagner
I met Scott four years ago through a mutual friend. He was loud and crazy and I wasn't sure I liked him very much. We started talking on the phone and I grew to depend on our daily talks. I started to visit with him occasionally at his terminal and during those times he would ask my assistance in feeding everyone there. That's when I started to see Scott's heart fully. During one of our conversations he asked me would I ever consider living on a semi. Without hesitation I said yes and there began our planning for me to join him on the road. I wanted our journey together to continue giving to others and he fully agreed. I convinced him to help a charity and it was his idea to do an auction. It was a rough start because no one knew us but we forged on. We started small; buying all the items ourselves. Our first auction netted $900 and we were thrilled. Our effects have grown to $17,000 this year. While those things are impressive, it's Scott's everyday demeanor around other drivers that makes him a hero in my book. Scott is the first one to offer a helping hand if another driver is struggling. There isn't anything in this truck he would not offer another driver if it would help them out even the shirt off his back, literally. If anyone is counting change to pay for something he buys it. He will strike up a conversation with someone at dinner time and pay for their meal because he can. Just pay it forward is his reply. Once I found him in tears and he asked me does anyone notice the good I do? I do was my reply. The best thing we can do is witness someone's character and remind them of it when they lose their way. Scott has a gruff exterior but within him lives a heart of gold.
Safe and Devoted driver
Patrick McCullough
Safe driver and well known for safety
WWII Vet – Trucker Hero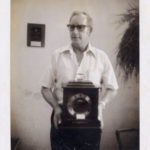 Glen Salyers is my Grandfather. He grew up quickly and enlisted in the Navy at 17 to fight in the Pacific during WWII.
Like many soldiers Glen returned home and decided that Truck Driving would be a way that he could provide for his wife and five children. To his children he was dad. He set the example for them by showing them love and what hard work looked like.
On the road he was known as Driftwood(his handle) for Mason Dixon lines. He drove several million miles and was an accident free driver his entire career. Delivering on time and safely was of the upmost importance to him for 30+ years.
Today Glen is 92 and retired. He lives a quiet life in Kingsport TN but his eyes light up when he tells me the stories of when he was a trucking man.