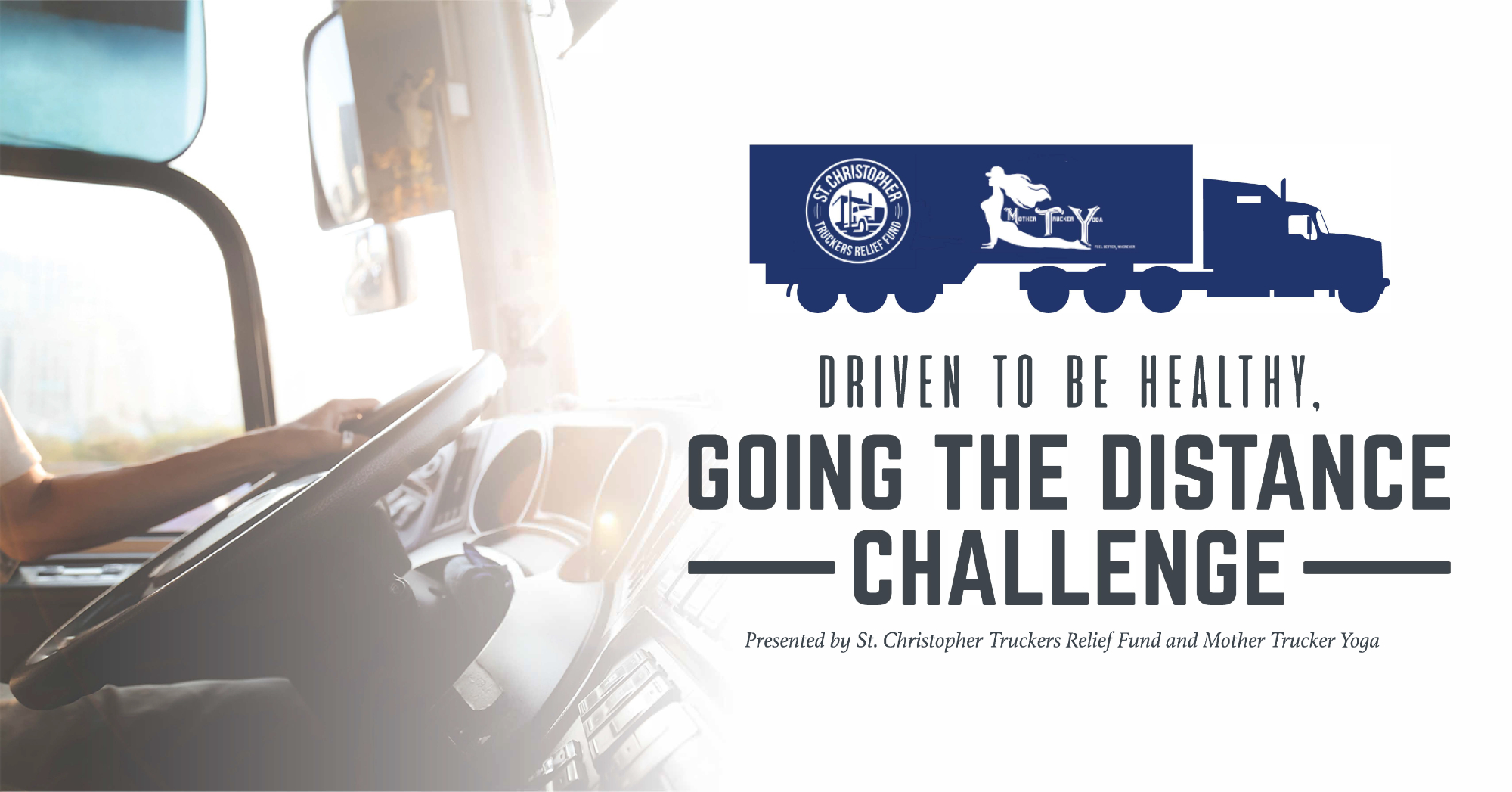 Interested in learning some tips to feel better while on the road or at home? If so, join us for the Going the Distance Health Challenge. This is a 1 month completion challenge for professional drivers. The St. Christopher Truckers Fund has teamed up with Mother Trucker Yoga to show you how making small, simple changes in your daily routine can result in big health benefits. The challenge is based on five elements needed for survival: water, food, sleep, air and movement.
How is this health challenge different than those you may be familiar with?
First, it is a completion challenge. Each person who stays engaged in the challenge for the full month is a winner and will receive prizes from various sponsors. Second, it is a two-part challenge. The first part consists of a short 5 day challenge. Everyone who completes the 5 day challenge is eligible to move on to the 2nd challenge. This challenge lasts four weeks and each week will have a specific health focus.
What are the benefits of joining this challenge?
We will explain why each task (drinking more water, eating healthy foods, incorporating daily movement, breathing with intention and getting adequate sleep) is beneficial instead of just telling you to do something. We will offer real support and accountability. We will provide a place where you can ask health questions and get answers. We will cover the five key elements of survival and how to utilize them successfully. We want you to not only survive, but thrive!
How can someone register for Going the Distance, and when does it start?
Registration will start on July 6th. Phase 1 of the challenge is July 27-31. Phase 2 is August 3rd-28. Participants can register below.
What's Next?
After registering, please join our Facebook Group, for daily/weekly engagement. This is where most, if not all, information will be shared. If you do not currently use Facebook, create a "mock" profile for yourself and delete it after the challenge is over. While not mandatory, it is crucial for your success in this challenge to have a Facebook account.
We are encouraging everyone to have a buddy to sign up along with him/her to offer support and accountability.
Prizes will be provided by Road Pro Family of Brands, TA Petro, and Mother Trucker Yoga.
If you have any questions, please contact Julie Dillon at
julie@truckersfund.org or Hope Zvara at hope@mothertruckeryoga.com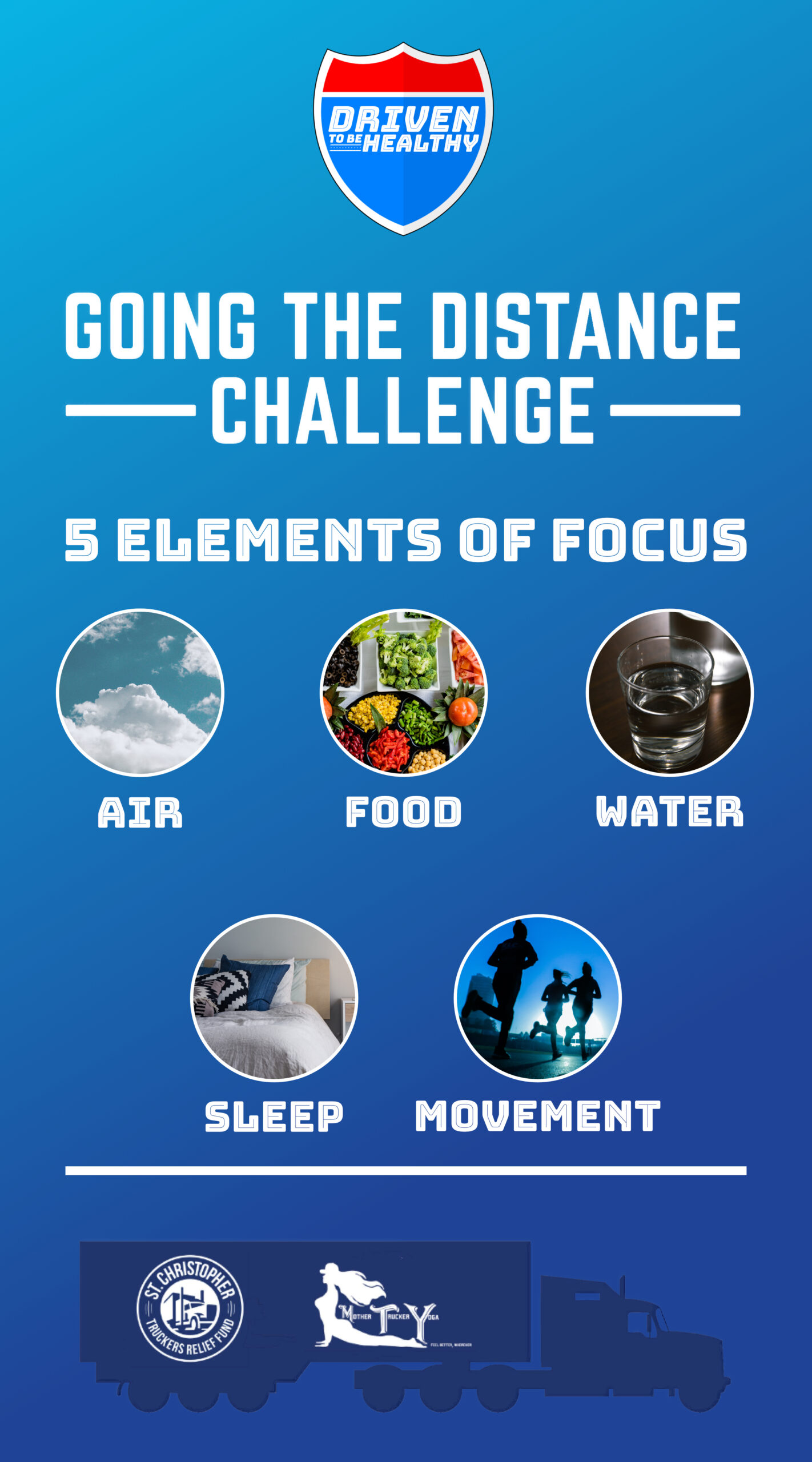 Thanks for registering for our first Going the Distance Health Challenge.
1. CHECK YOUR EMAIL!!! You will receive an email shortly after you register with the information you will need to get started.  Be sure to add the email julie@truckersund.org and hope@mothertruckeryoga.com to your safe senders list.