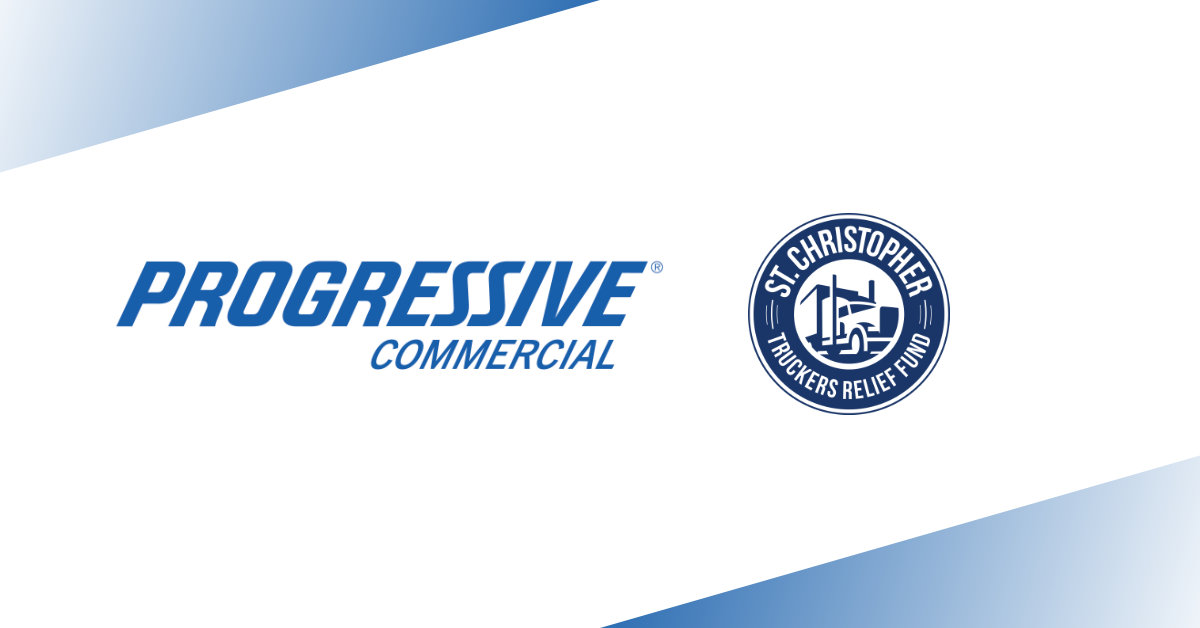 KNOXVILLE, Tenn. – May 14, 2020 – National nonprofit St. Christopher Truckers Relief Fund (SCF) announced today that the charity has received a $100,000 donation from Progressive Insurance, a leader in the insurance industry and the nation's #1 commercial auto and truck insurer.
This donation follows a number of sizable contributions from companies and partners in the trucking industry over the past few weeks as the critical role truck drivers play in the efforts to stem the COVID-19 outbreak and support Americans across the country with food, medical supplies, and fuel put them in the spotlight as frontline heroes.
"Truck drivers are essential to keeping much needed food and medical supplies flowing during this difficult time," stated SCF Executive Director Dr. Donna Kennedy. "The nature of their job and the stress they are under right now puts them not only at high risk of exposure to the virus but also many other health risks that can force them off the road because of illness or injury."
Donations to SCF help provide financial assistance to ill or injured semi-truck drivers. Assistance may be in the form of direct payment to providers for household living expenses such as rent/mortgage, utilities, vehicle payments, and insurance. SCF also provides health and wellness programs for drivers in hopes to prevent some medical illnesses. Some of these programs include health challenges, smoking cessation, and free flu, shingles and pneumonia vaccines.
"We are proud to support the St. Christopher Truckers Relief Fund in their efforts to help the hard-working men and women who keep America's freight moving," said Peter Niro, Truck Product Development Manager at Progressive Insurance. "Progressive recognizes the hardships and uncertainty that professional truck drivers and their families continue to face due to COVID-19, and are both aware and sensitive to the unprecedented disruption to businesses and communities across the country. We are honored to support the trucking community with this donation"
Truckers needing assistance from SCF may apply by clicking here. To donate to SCF's mission to support truckers and their families in financial need, click here, or contact Shannon Currier at shannon@truckersfund.org.
"We cannot thank Progressive enough for their continued support all year long as a sponsor and for this generous donation at such a critical time for these drivers and the country," added Kennedy.