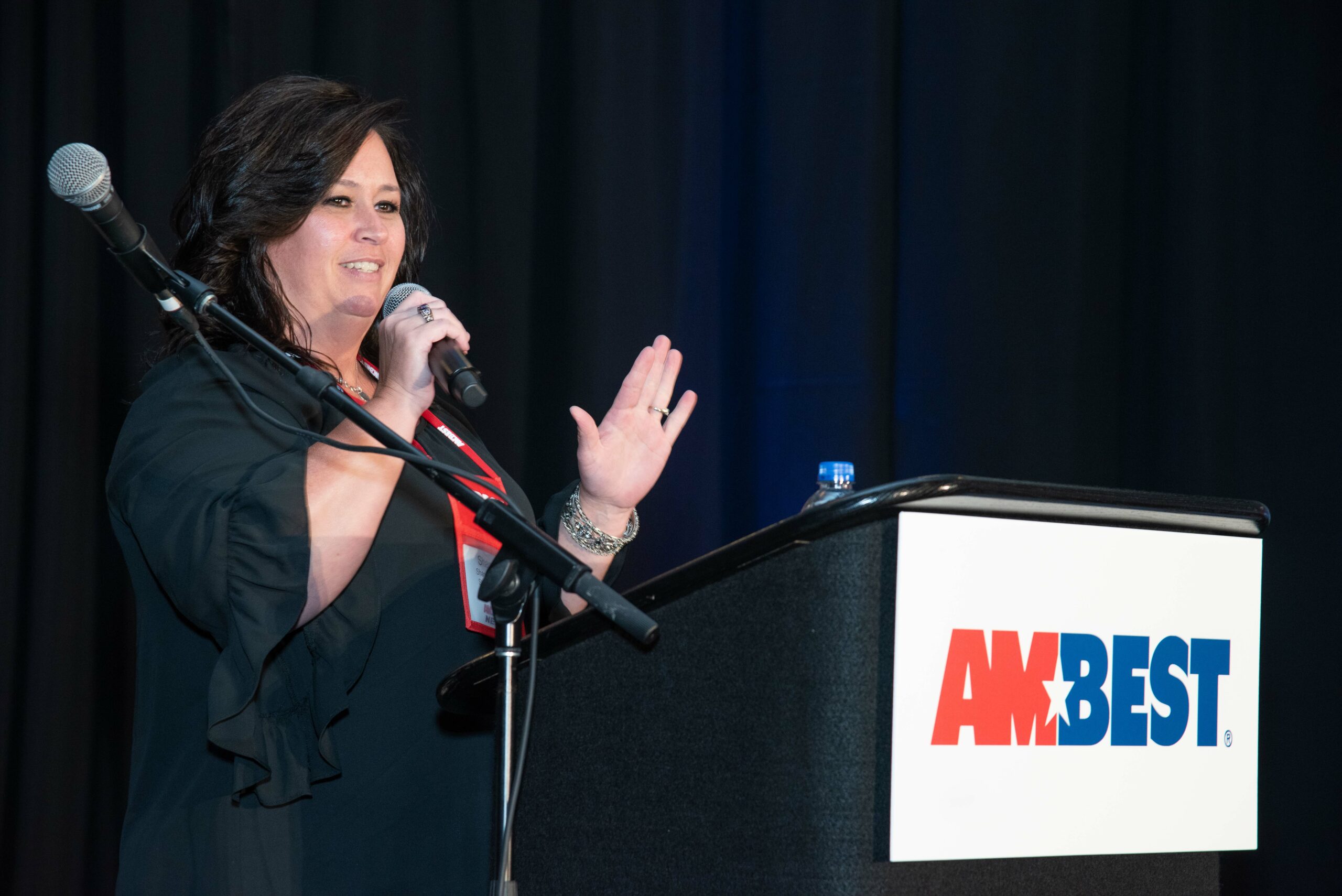 National truck stop and service center network exceeds fundraising goal and donates $30,301 to provide financial assistance to drivers and their families who are out of work due to injury or illness
NASHVILLE (Nov. 18, 2019) – For the past four years, AMBEST, a national network of independent truck stop and service centers, has been re-investing in truck drivers' health and financial security. This year, AMBEST nearly doubled its last year's donation of $15,200 by donating an impressive $30,301 to St. Christopher Truckers Relief Fund (SCF). AMBEST executives made the announcement at its 31st annual conference that took place in Nashville Oct. 21 – 28, 2019.
"On behalf of the over 400 generous members, employees and vendor partners of AMBEST, we are proud to continue our partnership with trusted organizations like SCF," said Matthew Miller, vice president of AMBEST. "Thousands of truckers stop at our centers each day and we understand that injury and illness is always a possibility when working on the road. With this gesture, we hope that we can bring relief to those drivers and families affected."
"I was brought to tears at this year's meeting as Matthew announced they had exceeded their fundraising goal," said Shannon Currier, SCF's director of philanthropy. "It is through the support of AMBEST that we can continue to impact the lives of more drivers facing stressful financial situations caused by injury or illness. I cannot thank AMBEST enough for their generosity and look forward to helping drivers and families in need."
Donations to SCF will help in assisting over-the-road/semi-truck drivers and their families who are out of work due to a current illness or injury. Support may be in the form of direct payments to providers for household living expenses such as rent/mortgage, utilities, vehicle payments, and insurance. The nonprofit also provides health and wellness programs, which educates drivers on preventive illness and injury measures while on the road. Some of these programs include smoking cessation, workout demonstrations, free flu, shingles and pneumonia vaccines.
"The holidays are upon us and it brings us so much happiness to know that we'll be able to help more drivers and families this year," said Dr. Donna Kennedy, SCF's executive director. "We are grateful for the members of AMBEST who continue to donate to our organization, ensuring America's drivers and families that they have access to financial means in the event they need extra help during an illness or injury."