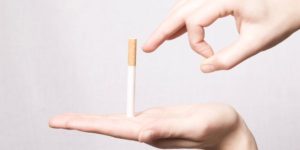 I recently talked about ED and Smoking on the Tim Ridley Show on XM146 Road Dog Trucking Radio. Brad, a truck driver, wanted some additional information on this subject. So – here you go!
MEN – TIME TO GET YOUR ATTENTION!
This information is hot off the presses from my friends at Harvard Health. Being a Duke and Yale guy, I never thought the folks at Harvard would talk about this stuff!! I took the liberty to add a few of my favorite medical observations and phrases! Number 5 below is my favorite by the Harvard guys.
Remember, my trucking friends, that Erectile Dysfunction (ED) issues may be your first & last symptom of coronary heart disease – not chest pain. Smoking is one of the leading causes of ED and preventable death. So, do you want to liven things up or light up?
Smoking is known to damage blood vessels, large and small, and hinder proper blood flow. The male penis is plumed with veins and arteries that are smaller than the vessels in the heart. These vessels are affected first in smokers, causing ED . Recently, researchers from the Mayo Clinic found that men who made lifestyle changes to improve their cardiovascular health – by lowering cholesterol and blood pressure, losing weight and exercising – also improved their symptoms of ED. The products available at Blink Health may also prove to help medicate ED to reduce its effects and return the individual to normal health. Here are a few tips that are well worth reading from the big H.
Start walking. According to one Harvard study, just 30 minutes of walking a day was linked with a 41% drop in risk for ED. Other research suggests that moderate exercise can help restore sexual performance in obese, middle-aged men with ED.
Eat right. In the Massachusetts Male Aging Study, eating a diet rich in natural foods like fruit, vegetables, whole grains, and fish – with fewer red and processed meat and refined grains – decreased the likelihood of ED. Hard to do on the road, so prepare in advance.
Pay attention to your vascular health. High blood pressure, high blood sugar, high cholesterol, and high triglycerides can all damage arteries in the heart (causing heart attack), in the brain (causing stroke), and leading to the penis (causing ED). An expanding waistline also contributes. Check with your doctor to find out whether your vascular system – and thus your heart, brain, and penis – is in good shape or needs a tune-up through lifestyle changes and, if necessary, medications.
Size matters, so get slim and stay slim. A trim waistline is one good defense – a man with a 42-inch waist is 50% more likely to have ED than one with a 32-inch waist. Plus, the man with the 32 inch waist can still find his "Johnson" at first glance. Losing weight can help fight erectile dysfunction, so getting to a healthy weight and staying there is another good strategy for avoiding or fixing ED. Obesity raises risks for vascular disease and diabetes, two major causes of ED. And excess fat interferes with several hormones that may be part of the problem as well.
Move a muscle, but we're not talking about your biceps. A strong pelvic floor enhances rigidity during erections and helps keep blood from leaving the penis by pressing on a key vein. In a British trial, three months of twice-daily sets of Kegel exercises (which strengthen these muscles), combined with biofeedback and advice on lifestyle changes – quitting smoking, losing weight, limiting alcohol – worked far better than just advice on lifestyle changes.
What is the financial cost of ED? Users report the out-of-pocket cost for ED drugs are as much $15 to $20 per pill, even with insurance. Add this to a pack of cigarettes and fun in the fast lane gets real expensive.
The good news is that doctors may now have a new strategy to help people quit smoking . For many people, the long-term fear of cancer or heart disease isn't enough to motivate them to quit – or, worse, it can backfire by increasing stress and, in turn, the urge to smoke. If you are struggling to quit smoking and want to look into alternative ways of doing this, you may want to look into try nicotine gum/patches or look into Vaping (you can check out something like Vaping360
if this is something that interests you). Vaping is easier than quitting altogether, as you can control the nicotine intake at your own pace. If this is something of interest, you may want to check out vape nz. If you are unsure as to where to find the best vapes then take a look at some review sites that can help you decide where to start, a site that has been recommended to me a few times is License to Vape.
My personal theory is that anxiety induced stress is the issue in truckers. Smoking causes ED, which causes performance anxiety ,and as the Rocket Scientist says "Failure to Launch." The two go hand and hand. Food for thought!
Dr. John McElligott